POWERHOLD PRODUCT LINE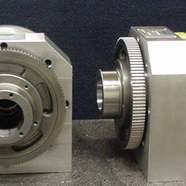 6B Workhead
PRODUCT:
6B Workhead
APPLICATION:
Automation/ Assembly/ Inspection
BRAND:
Powerhold
FEATURES:
The 6B Workhead is based on Powerhold's large pnuematic cylinder, model 6B. This workhead can be fitted with various types of workholding from Jaw Chucks to Collet Chucks.
- The workhead shown above utilizes a standard 25C collet and the pulley was specified by the customer.
Call our Sales Team today to discuss a workhead built for your application.
For additional information contact our SALES TEAM: [email protected] or 800-349-1044